CBD-infused topicals include lotions, salves, creams, and transdermal patches that are applied on the skin for relief on the surface or even deeper in muscle tissue. CBD cream, as the name implies, is a cream-based topical that contains CBD. Most beauty creams are generally made up of about half oil and half water.
CBD cream is a topical cream infused with phytocannabinoid CBD. It may contain the isolated compound CBD; a distillate that contains CBD as well as some other minor cannabinoids; or a broad spectrum oil that contains CBD, minor cannabinoids, and terpenes. 
It can be used to reduce pain and inflammation and/or help in the management of skin disorders when applied topically.
The difference between CBD topicals such as creams, salves, and lotions really lies in the consistency of the product. As in non-CBD-infused products, it's really up to consumer preference.
Since creams are thicker, they may be more beneficial for very dry skin.
Salves, on the other hand, are made with oil and wax, and without water.
Creams may absorb faster than salves, so they may be preferable for muscle pain.
How to use CBD cream
CBD topicals are intended to be used directly on your skin. They're meant to apply relief to a specific area.
Studies on topicals suggest that skin absorbency is pretty weak compared with other mucous membranes. That means when applying a topical product, it's best to select one with a high level of CBD and apply it liberally.
The process of applying CBD topicals is similar to putting on a moisturizing lotion. 
However, administering the proper dosage of CBD to the skin is not as straightforward. It's important to find out how many milligrams of CBD is in the topical to gauge whether there's enough of this cannabinoid to provide therapeutic relief. A topical with a low amount of CBD will likely be less effective than one with higher concentrations. 
Benefits of CBD cream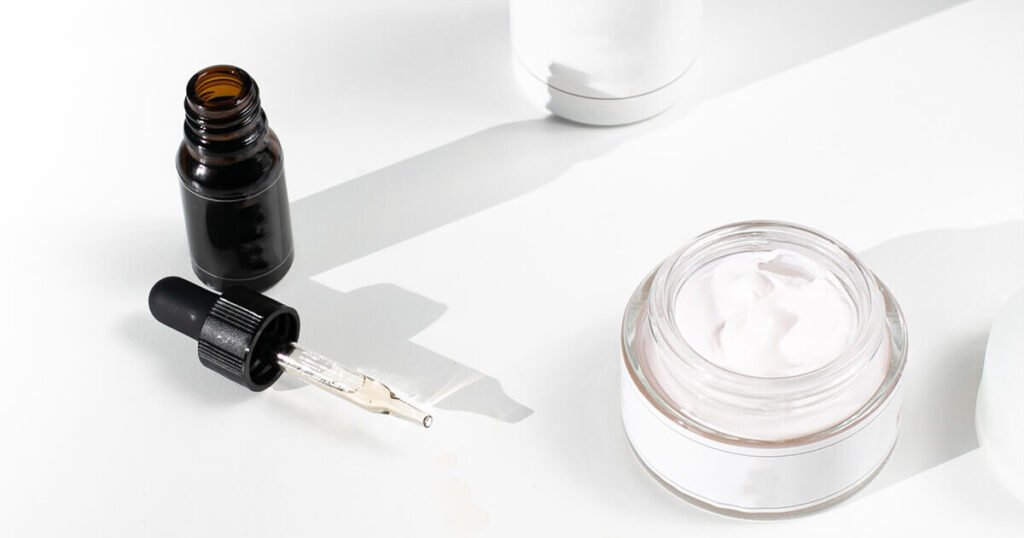 When applied to the skin, CBD balm works in several ways. First is the physical and warming action associated with massaging it. 
The action of rubbing stimulates nerve endings in the area and helps to overwhelm underlying pain signals, so the perception of discomfort is reduced. When rubbing is combined with an active ingredient that sinks into the skin the benefits are multiplied for reducing aches and pains.
CBD interacts with your own endocannabinoid system. Endocannabinoid receptors are found throughout the body, including in skin cells, skin nerve fibers, hair follicles, and oil and sweat glands.
Pain relief
Applying CBD products that offer extra pain-relieving ingredients like menthol, camphor and capsaicin may deliver even more therapeutic effects to the applied areas.
Skin conditions
In addition to helping with physical pain, CBD balms may be beneficial for certain skin conditions.
The American Academy of Dermatology mentions that topical CBD products show potential for reducing inflammation that can contribute to acne, eczema, and psoriasis.
Other health benefits
Topical CBD products, like balms, can help with a range of pain issues like:
Nerve pain. A 2020 study examined topical CBD oil's impact on pain. In the study, people with nerve damage all reported lower levels of pain, noticing a drop in sharp, severe, cold, and itchy feelings of pain.
Arthritis-related pain.  CBD gel applied to the skin significantly lowered joint swelling.
Jaw pain.  Topical CBD may help with a certain type of facial pain that largely involves the jaw. Researchers discovered that those who used topical CBD around twice daily experienced reduced pain after 2 weeks.
Much of the scientific evidence points to CBD's ability to modulate pain, inflammation and the histamine response when applied topically. It has been shown to diminish redness, help with painful arthritic joints and quicken the healing process.