A new sweet treat that has driven the whole world crazy. Delicious, sweet, and incredibly healthy. You can eat sweets and improve your health at the same time. Does this sound unrealistic to you?
Wondering what magic is involved?
CBD gummies are quickly rising to popularity as the newest health-inducing, sweet treat.
They make wellness fun: they come in all the colors of the rainbow, boast delicious assorted flavors, offer that signature chewy consistency, and give the gift of a warm, cloudy feeling. 
Could CBD gummies be the perfect CBD method for you to experience greater well-being?
Well, let's see…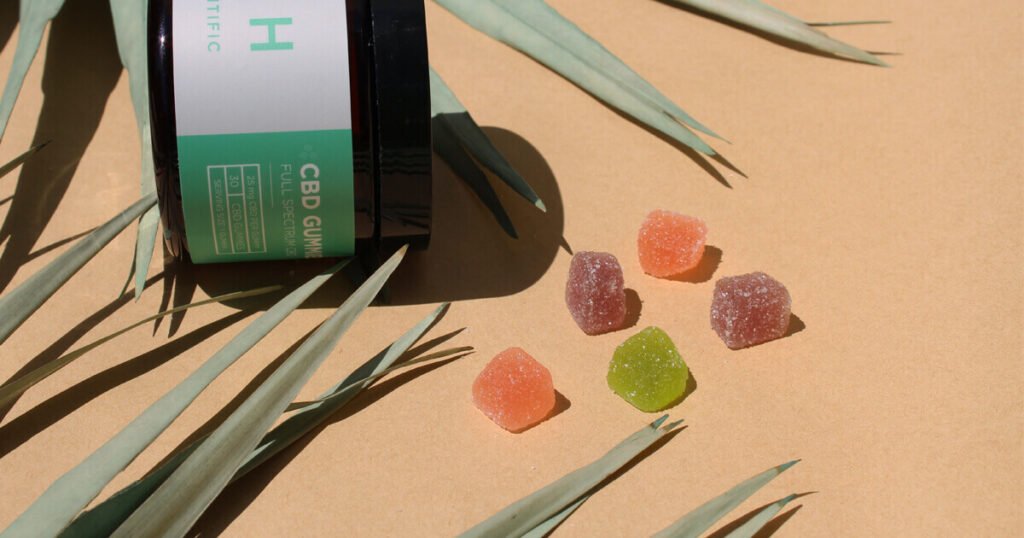 First, what is CBD?
Cannabidiol (CBD) is one of the over 100 cannabinoids found in both the hemp and marijuana plant. Cannabinoids within these plants interact with our body's endocannabinoid system to provide holistic balance for helping to support focus, normal inflammatory function, and overall calmness.
CBD is present in various forms, including:
CBD oil
CBD paste
capsules, to take as a supplement
One of the most convenient,  and fun , ways to take cannabidiol (CBD) is through CBD gummies. They're easy to dose (no measuring or droppers necessary), portable, discreet, and tasty, making them a good choice for people looking to try CBD for the first time. CBD gummies incorporate CBD and gummy candy components for a tasty, alternative method of consuming hemp. 
It is important to note that there are three main variations of CBD that various gummies use. They are:
Full-spectrum CBD: This CBD contains all the phytochemicals that occur naturally in the cannabis plant, such as various other cannabinoids, terpenes, and oils. It also contains some trace amounts of tetrahydrocannabinol (THC), which is the psychoactive compound in marijuana that produces the "high" effect.
Broad-spectrum CBD: This CBD contains all the phytochemicals that are in the cannabis plant but no THC.
CBD isolate: CBD isolate is the pure form of CBD
How Are CBD Gummies Made?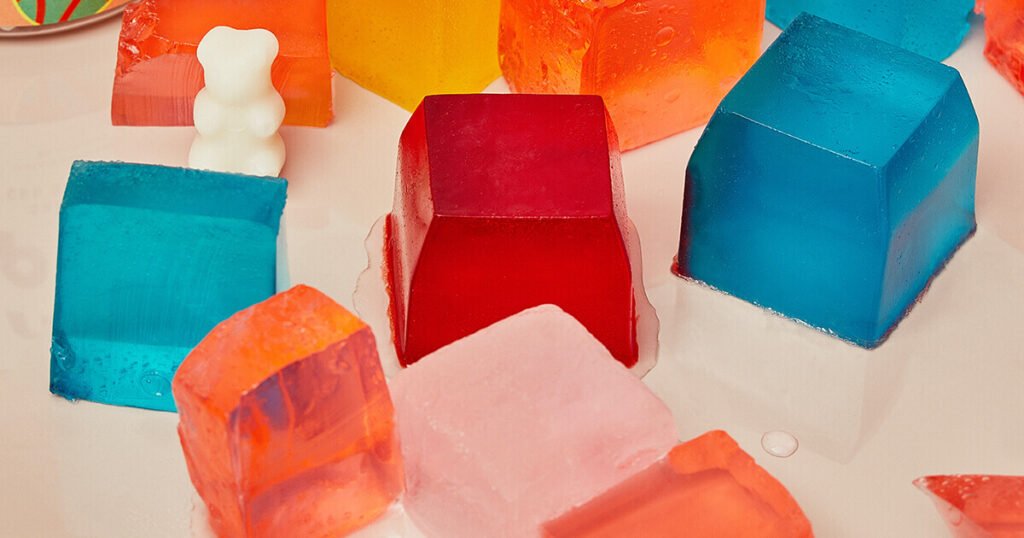 Quality CBD gummies are made with CBD oil extracted from organically grown hemp. The catch is that Hemp is a bioaccumulator. This means that hemp sucks up everything from the ground – both good and bad.
That's why you need strictly pesticides and chemical-free practices to ensure the best crops.
Once the gummies are made and combined with the CBD oil – the gummies are given third-party lab tests for quality assurance. And the best part is, you can actually check the test results yourself by scanning the barcode of your CBD gummies to ensure you're eating hemp products of the highest quality with safe lab testing.
The health benefits of CBD Gummies
Manufacturers of CBD gummies claim CBD is effective at relieving anxiety, depression, pain, inflammation, and improving sleep. A CBD product has been FDA approved to treat epilepsy.
According to the National Academies of Sciences, Engineering, and Medicine, there is conclusive evidence that CBD can help manage:
Pain and chronic pain 
nausea and vomiting 
some symptoms of multiple sclerosis 
sleep problems 
low appetite
anxiety and depression 
and much more 
Let's go into a little more details
Provides support for focus and clarity
Dopamine is a chemical neurotransmitter that plays an important role in regulating our behavior, including memory, focus, motivation, and mental attention. CBD has been shown to interact with the body's dopamine receptors.
Healthy inflammatory function
The ability of CBD to support healthy inflammatory function is perhaps its most exciting benefit, with the potential ability to alleviate the painful symptoms of countless human discomforts.
Helps relieve pain
Some researchers think that CBD interacts with a core component of the ECS – endocannabinoid receptors in your brain and immune system.
Receptors are tiny proteins attached to your cells. They receive signals, mostly chemical ones, from different stimuli and help your cells respond.
This response creates anti-inflammatory and pain-relieving effects that help with pain management. This means that CBD oil and other products may benefit people with chronic pain, such as chronic back pain.
Peaceful mood
We live in a fast and chaotic time. Whether we are aware of it or not, our stress hormones are over-triggered and often leave us exhausted. According to research, CBD has a positive effect on reducing stress and maintaining well-being.
Healthy sleep cycle
There are many things that contribute to throwing and turning at night, including stress, restlessness, and physical pain. CBD affects the improvement of your sleep, by establishing the balance of the organism, with the addition of a calming effect.
Long-Lasting Effects
CBD gummies make their way through your body in a similar fashion to how food does. The gummies are processed in your digestive system. Those small doses of CBD are then released into your body over the next several hours. 
This means that the effects you feel from CBD gummies are going to last a lot longer than if you were to vape CBD oil. So if you need to power through a long meeting or prepare for a big speech you are about to give, CBD gummies are a great option for you. 
Sweet taste 
A lot of people tend to complain that CBD oil sometimes leaves a weird taste in their mouth. Because CBD is derived from hemp, or the cannabis plant, there is often an aftertaste to the gummies. The cannabidiol substance may have an earthy taste that people don't find palatable so people are constantly searching for tasty gummies.
Dosage
Full-spectrum CBD gummies contain the whole hemp plant extract, meaning they come complete with hemp's wide array of cannabinoids: CBD, CBN, THC, and more. 
However, full-spectrum CBD products are required by law to contain less than 0.3% THC. This amount of THC is very small, and the health benefit is incredible.
Last, but not least
Can CBD gummies make you high?
CBD gummies have no psychoactive properties, so they will not give you a high.
CBD is derived from hemp, which is almost devoid of THC. THC is the chemical in marijuana that gives you a high. By law, hemp must contain no more than 0.3 percent THC to be considered hemp.
The main active ingredient in cannabis is CBD, and CBD has no psychoactive properties. 
Instead, CBD is responsible for the balance in your body and the overall improvement of your health.