100% Natural
Hempiness CBD is sustainably sourced from premium Hemp and 3rd party lab tested to ensure quality and purity.
THC & GMO-Free
We provide you with a list of all the ingredients on the label itself for each of our hemp products. All the products are THC & GMO-Free.
Pharmaceutically Approved
Hempiness is on a mission to deliver safe and effective CBD products, earning over 14 certificates of approval for safe use.
How does Hand and Nail Cream work?
Shea butter, jojoba, and almond oils moisturize and smooth rough, dry patches of skin

Vitamin E hydrates and repairs skin cells that have been damaged by excessive washing or harsh irritants

Wheat protein rewinds aging and gives hands a more youthful appearance by improving the skin's elasticity

Aloe vera reduces inflammation and soothes irritation caused by dryness

Keratin strengthens nails and cuticles

100mg of CBD adds arthritis relief, cellular restoration, detoxifying properties, and much more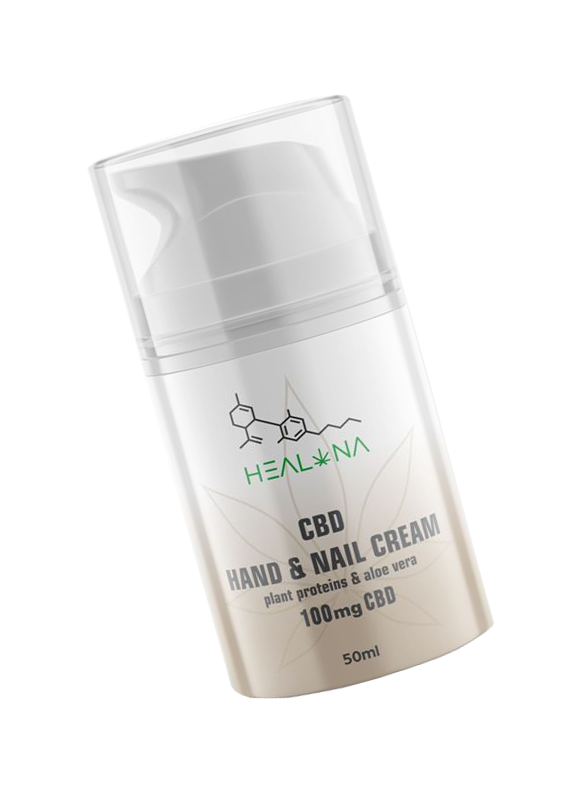 How does CBD cream help hands?
Provides relief for chronic pain sufferers with arthritis and hand inflammation

Reduces stiffness and numbness in hands due to nerve damage, fluid retention, or tendonitis

Eases hand discomfort and soreness caused by injury or overuse 

Directly targets the source of pain via topical application

Works faster on hand pain because it doesn't need to be digested first

Relieves tension in fingers and joints so your fine motor skills can function better 

Restores brittle nails and helps them grow
Important!  Do not use if you are sensitive or allergic to latex.